Rope Access
Owing to the worldwide competition and to convoy the new technology seeking the ultimate satisfaction of our clients, Divetech Marine provides a value-added service of Industrial Rope Access Services.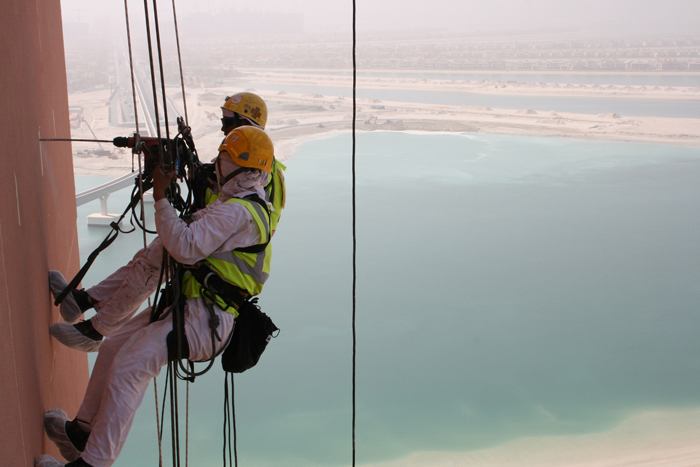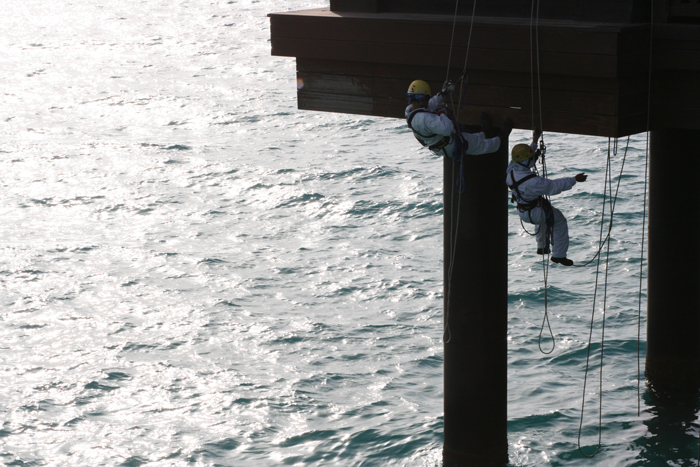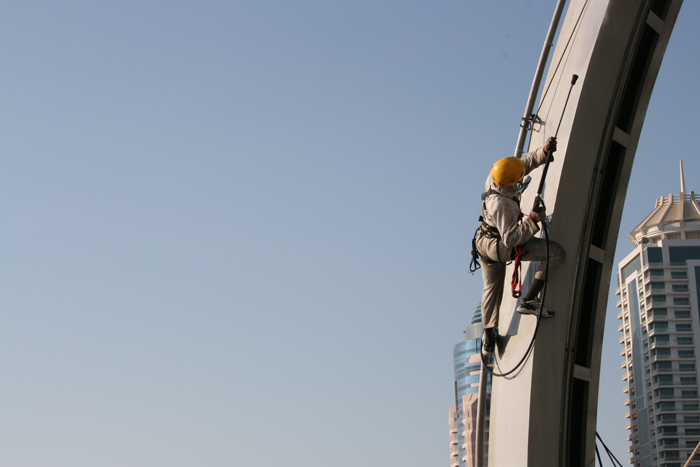 Above Water Inspection & NDT Services
Development of an integrated approach to equipment integrity management, asset integrity management and analysis to cover the inspection needs and NDT services of On-Shore & Off-Shore, both underwater and above water alike.
Rope Access Services
Rope access is a form of work positioning. It uses specialized rope techniques to place workers in many disciplines in hard-to-reach locations to provide a practical, extremely safe and cost-effective solution for a variety of applications, such as maintenance, repair, surface preparation, painting and inspection works.

Industrial Rope Access is found to be most beneficial in areas where the traditional means of access, such as scaffolding, absorb a disproportionate amount of the operators' time and/or budget. A well-planned, small, multi-disciplined composite crew onboard takes up less bed space and less valuable deck space, and is capable of performing various planned maintenance tasks involving NDE, Coatings, Top Side Survey Work, Confined Space Tank Entry and many other situations that arise throughout the rig or platform.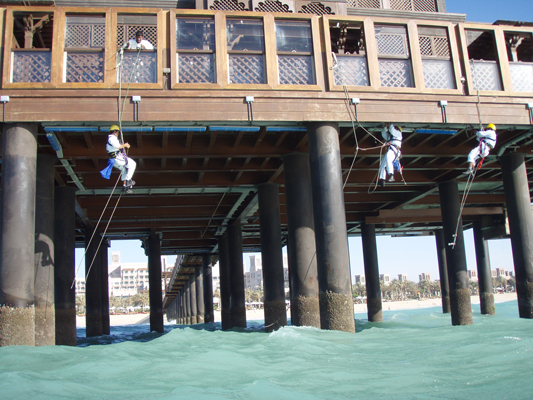 Divetech provides its clients with quality inspection, repair and maintenance services. All work is completed in accordance with applicable safety regulations, client quality/expectations, certified technicians and industry requirements. We provide a wide range of inspection, maintenance and repair requirements for the Offshore Oil & Gas, Petrochemical Industry.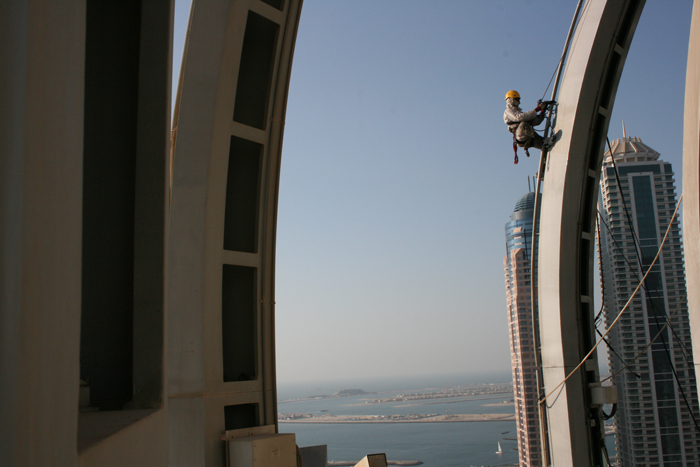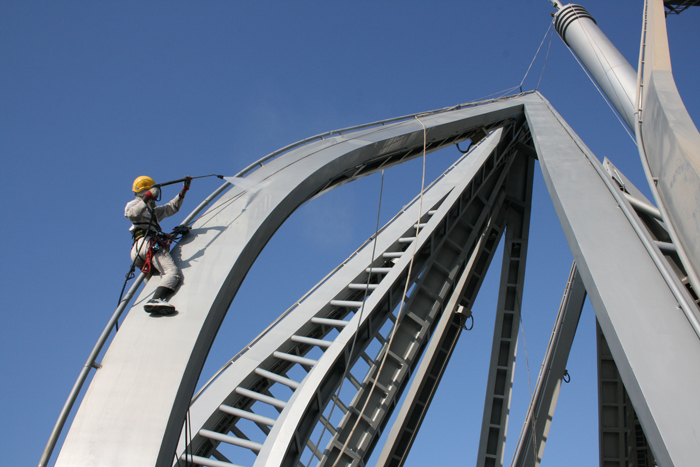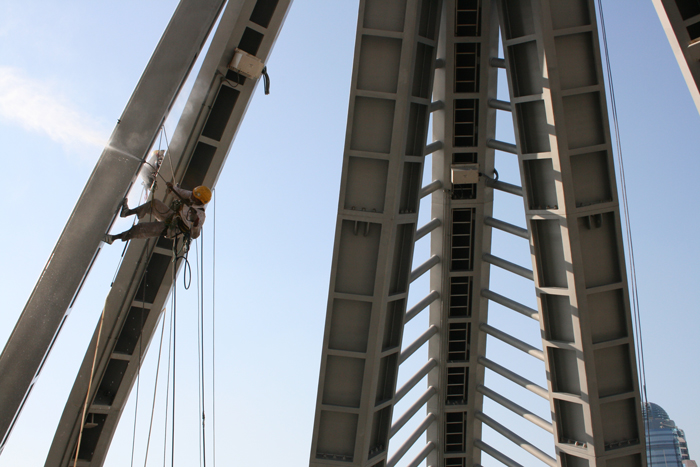 Divetech Marine Rope Access Technicians can quickly and easily access the splash zone, working within the windows of opportunity such as weather, swell height and tides. Removal of marine growth, application of protective coatings and a full inspection, either visually or using more in depth NDT methods can be performed. By using rope access, no temporary staging or scaffolding need be left in place between working periods, so there is no danger of losing material or littering debris onto the seabed. Within minutes of any inspection being completed, the area is ready to resume normal operations. Such activities can be coordinated with other operations to get minimal downtime.
The obvious advantage in using rope access is the time and cost savings.
NDT Inspection Services
Divetech Marine provides industry with comprehensive Non-destructive Testing & Examination requirements. Our staff technicians are certified to ASNT standards in various NDT techniques to meet your needs. Our equipment is state of the art and we are rapidly moving forward using automated technologies. This includes various elements as follows:-
Risk Based Inspection (RBI)
Direct assessment.
Defect assessment.
Fitness For Services (FFS)
Thickness Measurements Locations (TMLs)
Corrosion monitoring program
Ultrasonic Testing (UT)
Radiographic Testing (RT)
Magnetic Particle Testing (MPI)
Dye Penetrant Testing (DPT)
Eddy Current Testing (ET)
Thermographic Testing
INCOTEST Technique
TOFD (Time Of Flight Diffraction) Technique
Phased Array
Automated Corrosion Mapping
Long Range UT
MFL Tank Floor Inspection
Vibration Analysis
Endoscopy Examination
Acoustic Emission
Ships, Vessels & Mobile Offshore Unit Survey under International Classifications Societies (IACS)
Rope access inspection technicians are able to quickly reach even the most difficult and confined areas to perform any NDT work.